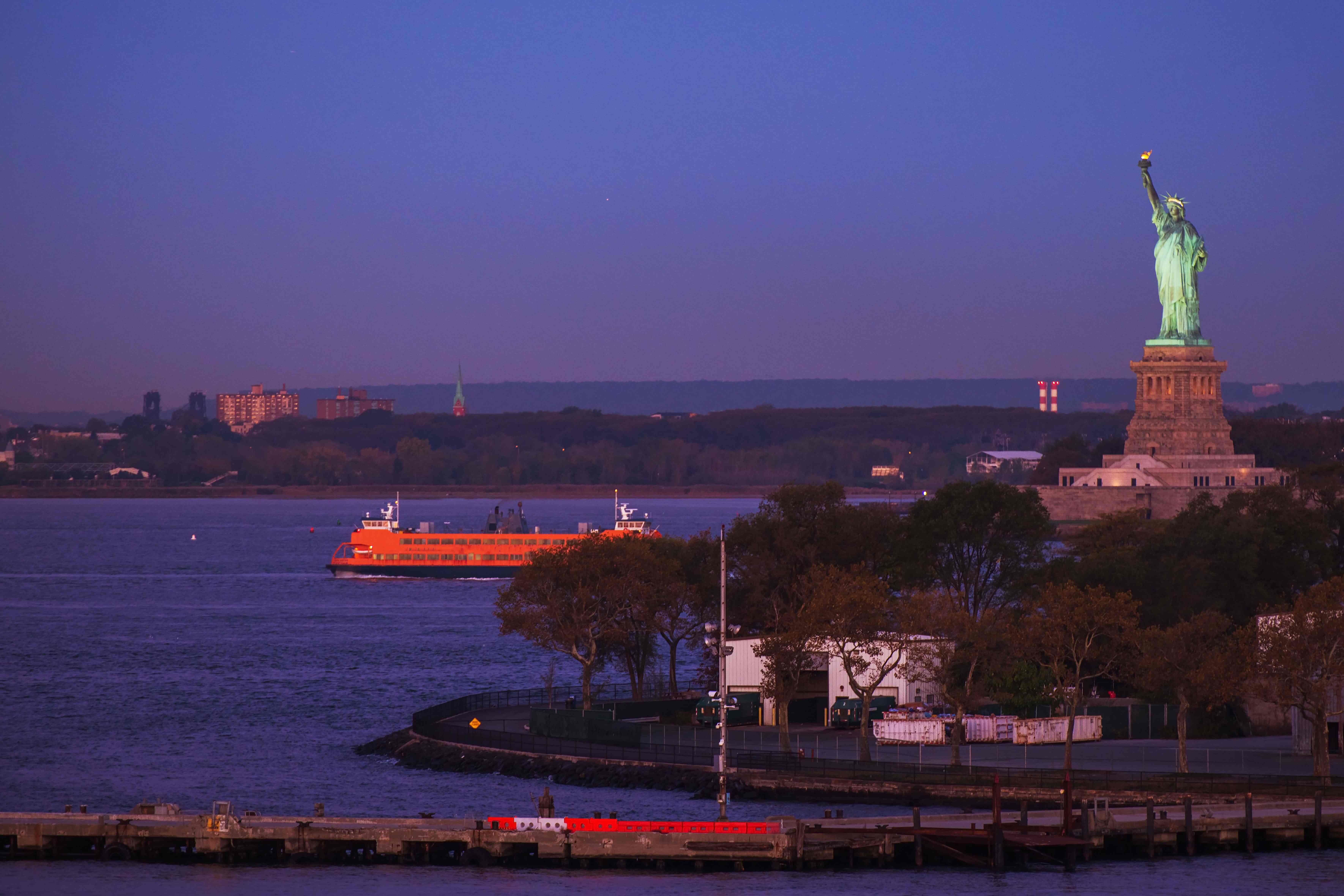 Why Study in USA?
Reasons to Join Institutes of USA
United States of America is a good study destination of the world with huge number of Universities and Colleges that offer highly valuable degrees. It not only promises a world class education but also provides with a comfortable lifestyle and a multicultural vibrant environment that progresses rapidly. USA is known for its expertise in technology, strong government policies, effective laws and powerful defence system. This excellence in all fields makes it the best country for higher studies. The universities offer good research programs which opens up the gates for brilliant career options for international students. The students passing from USA universities secure good jobs and are exposed to a healthy work environment.
Along with these, United States of America (USA) is famous for:
Career Specific Courses: USA has one of the strongest economies in the world and offers career specific courses to the students which prepare students any challenges in life.
International degrees: Degree of this nation is globally recognized so students can get employment anywhere in the world after completing their study from USA.
Progressive Campus life and First Class education: Campus lifestyle and education system of Educational Institutes of USA is first class which is the major attraction for International Students. USA has many highest-ranked international Universities.
Friendly Atmosphere: USA provides supportive environment to the students. So, students feel free to clear their problems and doubts in classroom.
How to Apply Study Visa for USA
USA Study Visa Process:
If you have a dream to pursue study in USA but not a citizen then you will need a study permit to get degree from USA. To apply for USA visa can be a long process so prepare your documents well in advance to avoid any problem and it is recommended to apply your visa at least five months before your course begins. The process of visa application begins after receiving of I-20, which confirms the acceptance of student and enrollment in the US university / College.
1.Pay fee of SEVIS (Student and Exchange Visitor Information System)
2.Pay the visa fee.
3.Then, complete application form of visa
4.Book an appointment for visa interview
5.Finally, attend the interview for visa.
Team of Axis International Education Consultant will help you throughout the process, by giving proper assistance.
Work while Study in USA:
Earn while Studying
Work opportunity for part time can help you to earn enough to cut your daily expenses. But you should decide first the reason to get a job-whether it is to reduce the burden of your course fee or to gain some work experience. Remember, however, that as an International Student, you can't simply go out and get any desirable job. There are some rules that students must follow.Before you start finding a job in USA as a student, contact your Designated School Official (DSO). Then, DSO will guide you throughout the procedure of applying for a Social Security Number which is required for all students working in the U.S. and help you through various steps.
Employment Opportunities:
There are four ways for International Students to work legally in the U.S. on an F1 (student) visa:
1.On-Campus Employment: On-campus employment makes students eligible to work on campus or at an 'educationally affiliated off-campus location". So, you are free to work in your campus like a bookstore, library, cafeteria etc. Allowed working hours are limited to 20 hours per week during your course but full-time during holidays and vacation periods.
2.Off-Campus Employment: Off-campus employment opportunities are available for those students who have completed their one-full academic year in the U.S. To apply for off-campus employment, you must have approval from the DSO. After getting approval, you can work off-campus 20 hours per week.
3.Curricular Practical Training (CPT) CPT is actually designed to give you real-world experience in your study field like an internship etc. But you must have completed one full academic year to be eligible for CPT. With CPT, there is no weekly hour limit. Students with CPT are allowed to do full time job.
4.Optional Practical Training (OPT): OPT is a temporary employment related to study field by which eligible students can get up to 12 months of OPT employment.